Maryland Fence Installation
Maryland Fence Installation: Did you know?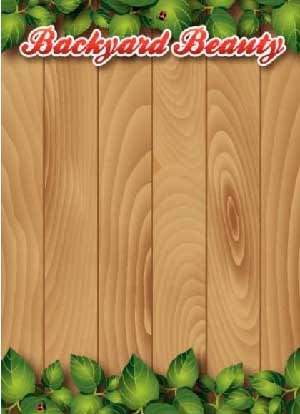 Fences can provide privacy and transform backyards into calming places to relax and unwind. But fences also may lead to disputes with neighbors if installation is not carried out with etiquette. Always place the fence within your property lines, which can be determined by examining a land survey for your home. Inform your neighbors of your intention to erect a fence, and give any concerns they might have substantial consideration. Face the more aesthetically appealing side of the fence outward to the street and to neighbors' yards. In addition, maintain the fence once it is installed so it does not become a neighborhood eyesore that irks your neighbors.
Cost-effective fencing options
Fencing serves many purposes. Some homeowners erect a fence for privacy, while others do so to contain pets and children. Because fencing can be expensive, some homeowners look for ways to cut costs, which can be relatively easy, especially for those homeowners willing to consider various materials when erecting their fence.
Traditional fences are available in materials ranging from wood to vinyl to metal. Homeowners have other options at their disposal if they prefer a more natural fence. Different shrubs, trees or grasses can be planted to create a barrier between properties or within the property.
When choosing a fencing material, consider that even a less expensive material may prove more expensive in the long run if it needs significant maintenance or has to be replaced in just a few years. Therefore, the most cost-effective fencing material may not necessarily be the least expensive one at the store. Here are some materials homeowners can consider.
* Found material: Repurposed wood or metal can be crafted into a rustic, one-of-a-kind fence. Materials can be found that are no cost, requiring only the cost of labor. Should you build it yourself, this can be next to nothing. Sometimes existing fences on another property can be disassembled and re-built on your own property for little to no cost as well.
* Chainlink/chainwire: Chainlink fencing is one of the most economical types of boundary fencing. The fencing comes in a variety of diamond sizes and is fixed to galvanized pipes spaced across the perimeter of the property. Although it is some of the least expensive fencing, it does not offer much privacy on its own. But if you are looking at fencing simply as a barrier, chainlink could be the way to go.
* Picket fencing: A wooden picket fence is another inexpensive fencing material. The pickets can be purchased in various heights, and this fence may be used as garden border fencing or to mark a property line between homes. Spacing the pickets widely apart may cut down on the number that need to be purchased, further keeping the cost down.
* Bamboo: Bamboo is a rapidly growing grass that produces a hard wood-like material that is used in many building applications. Bamboo wood can be used to build a fence, but the natural plant also can be planted to form a living fence for privacy.
* Stockade fencing: A stockade fence is one of the more basic wood fencing options. Wooden slats are placed alongside one another to form an effective and affordable privacy fence. Stockade fencing can be stained or painted to preserve it. Many home improvement retailers sell panels of stockade fencing so that you can make fence installation a do-it-yourself project.
* Vinyl fencing: Although vinyl fencing is one of the more expensive fencing materials at the outset (it costs about twice the price of a wood fence), it does pay for itself rather quickly thanks to minimal maintenance. Unlike some other materials, vinyl will not rot or discolor. You also won't have to purchase stain, paint and expensive cleaners for a vinyl fence. That means once you make the investment, you will have years upon years of maintenance-free enjoyment.
There are many different fencing materials that can coordinate with a variety of budgets