Setting Up A Great Fence in Southern Maryland – Three Amazing Strategies!
Installing a new fence on your property in Southern Maryland is certainly not a small investment.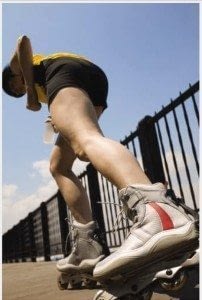 But it is just that an investment. An investment in the security of your property.  It is an investment against trespassers getting hurt on your property and waging lawsuits.  It is an investment for your family. The cost of building a fence include such things as  labor, material and maintenance.
A Successful Fence Project
You can put up your own fence or ask a professional to help you through the process. To do the job yourself you should have some skills and knowledge to do the job right. Be prepared to have some knowledge of permitting and building codes.  You will need some strength and stamina… It's hard work.  And it won't hurt if you some craftsman abilities.
Do It Yourself Mechanisms
The materials and structure should be thought over carefully. Be sure to nail down the design and the objective of the fence before beginning.  If you don't build many fences this is an endeavour that requires time. The process of building a fence without any thought will result in poor workmanship.
Acquiring help from professional service providers
Know that digging post-holes will be tiring one. This is because the postholes must be spaced and leveled properly with lots of care. Badly constructed holes will  ruin the final look of your fence. This is when experienced fence contractors become handy. As you hire an established contractor, you are not expected to worry about anything. From designs to installation to maintenance, the professionals will take care of everything. You will be assured that the fence would be installed without you having to lift a finger.
The use of prefabricated fences
Whether doing it yourself or hiring a contractor you can opt for prefabricated fences. These are projects made and sold in the market. Depending on the type of material you use some of the prefabricated composite fences require very little maintenance or up keep.
The ultimate bottom line
The bottom line is your fence should add style and value to your home.  So be sure to weigh the pros and cons of building a fence yourself before making that decision. In case you are not confident about your choice, you should consult a fence contractor.
Thomas Fence is available for all your fencing needs throughout Southern Maryland. Serving Calvert County, Charles County, St. Mary's County Maryland.